Michael McGonigle
Originally from southern New Jersey, owner/inspector Michael McGonigle has served as a licensed home inspector in New England since 1998 and has personally executed over 5,000 inspections. Mike's experience has covered everything from antique farm houses in Connecticut, brownstones in Boston to Cape Cod vacation properties and bed/breakfasts along with every type of residential construction in between. Mike and his family have relocated back to New Jersey and now serve the area in which he was born and raised.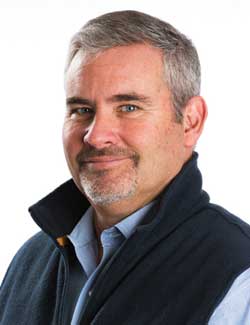 Expert Service
All Homestead Inspections are personally performed by Mike (NJ State licensed) who maintains all continuing education classes as well as additional and highly valuable training through The American Society of Home Inspectors (ASHI). Mike has reached the highest level of membership within ASHI, as a Certified Inspector. The choice to associate with ASHI requires his commitment to strictly adhere to the highest standards of practice and code of ethics within the home inspection industry.
Clear Communication
Communication between you and the inspector is the most critical element to generating a successful understanding of your inspection. Clear and articulate report writing lends to an optimized understanding for the client. Your presence during the inspection is highly recommended to ensure we answer all your questions. Reports contain easy to understand language along with digital photography throughout. Reports are typically available within 24 hrs. and can be emailed to you anywhere in the world.